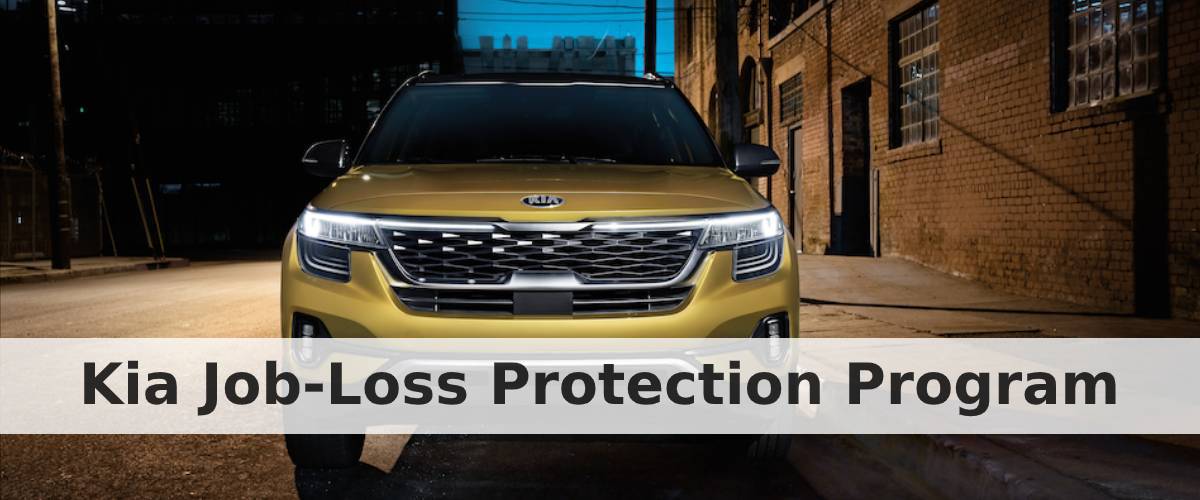 During These Difficult Times, Northtown Kia is Here for You
The current COVID-19 pandemic has caused a strain on almost everyone around the globe.  Whether you are working from home, while trying to tend to your child's schooling, or you're out of work completely, times are difficult.  We know that there are some of our customers out there who may be caring for someone who has gotten sick, or perhaps gotten sick themselves.  During a trying time like this, it is nice to know that you have the support of those businesses that you have supported in the past.  Northtown Kia, located at 3900 Sheridan Drive in Amherst, NY, is here with a couple of programs designed to assist our valued customers who have been impacted by this crisis.
Kia is Currently Offering Special Financing Promotions
It is imperative for many drivers that they have reliable transportation during this pandemic.  This is the reason that Northtown Kia has been designated an essential business.  Our goal has always been to provide our Cheektowaga, NY customers with all the most popular Kia models, as well as premium used cars, trucks, and SUVs for them to choose from.  If you are currently looking for a new car near Buffalo, NY, now may be the time to strike.  Northtown Kia is currently offering a financing promotion that makes buying or leasing a new Kia car, minivan, or SUV even more attractive.  Drivers who purchase a new Kia, and are well-qualified, will get zero percent interest for up to 75 months.  That's right.  You can get behind the wheel of a new Kia without making any payments for a few months and have no interest as you pay back your auto loan.  People who have questions about these promotions should reach out to one of our knowledgeable sales consultants.
At our dealership, we currently have all the fan-favorites in stock.  You'll find the Sportage, Sorento, Forte, Optima, Soul, Telluride, and a whole lot more when you peruse our lot.  We have all the trim levels and colors you want.  Our showroom is currently closed to the public because of the COVID-19 pandemic, but we are still available to our West Seneca, NY customers by appointment.  Nothing is more important to us than the safety of our customers and staff, so we are complying with the Center for Disease Control's (CDC) recommendations for sanitation and social distancing to protect all parties.  The great news is that Northtown Kia also has several online tools to assist you in doing a lot of the sales process from the comfort of your own home, from learning about the model you are interested in, getting your trade's value, and even completing your auto financing application.
Kia is Offering Job Loss Protection for Customers
All you have to do is turn on the news and there are stories about millions of people losing their jobs due to the COVID-19 pandemic.  Obviously, something like this can add even more stress to an already stressful situation.  No one wants to be out of work with no income and responsible for their bills.  For Williamsville, NY customers who are in this position, Northtown Kia would like to let them know that relief is on the way.  Kia is currently offering job loss protection to customers who have lost their jobs after purchasing, or leasing, one of their vehicles between March 14th and April 30th.  If you bought, or leased a car since 2014, drivers may be eligible for 90 days in extensions on payments.  These programs are meant to assist customers who are providing care for themselves, or someone in their household, due to the current COVID-19 pandemic.  If you have any questions about these programs, please feel free to contact Kia to learn more.
Northtown Kia is Here for You
Northtown Kia, in Amherst, NY, realizes that everything around us is currently changing quickly, but one thing that won't change is our commitment to our customers.  If you currently have a need for a new car, need an existing one serviced, or want an authentic Kia part, or accessory, feel free to contact us via phone or e-mail so we can continue to provide you with the excellent service we pride ourselves on.
hours
Monday

9:00 AM - 9:00 PM

Tuesday

9:00 AM - 9:00 PM

Wednesday

9:00 AM - 6:00 PM

Thursday

9:00 AM - 9:00 PM

Friday

9:00 AM - 6:00 PM

Saturday

9:00 AM - 5:00 PM

Sunday

Closed