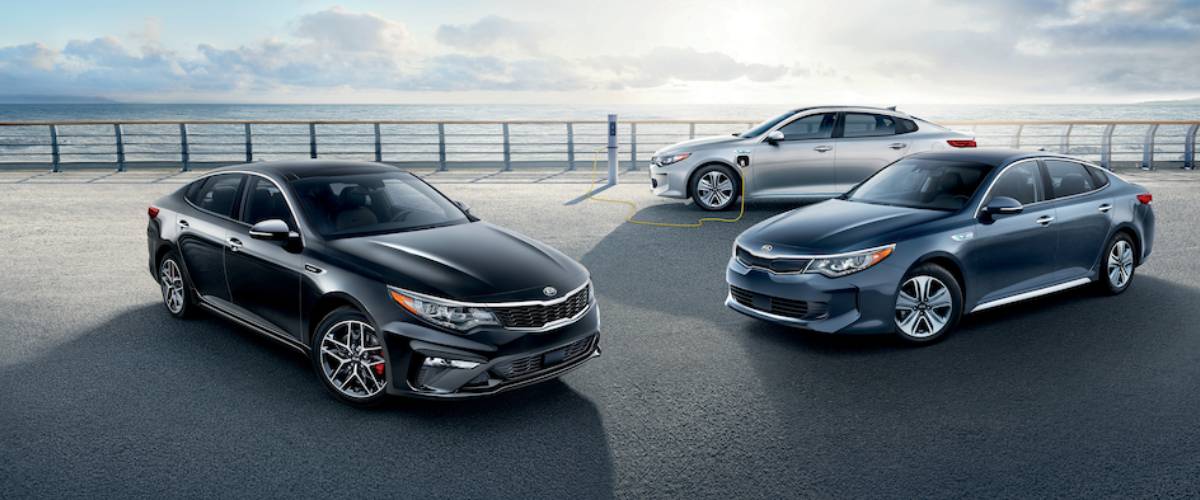 Frequently Asked Questions
Frequently Asked Questions at Northtown Kia
The resources and services available at Northtown Kia are various and numerous. As such, we tend to get questions from visitors about the specifics of each department. We're eager to answer these questions so that you and other customers can have a satisfying, fully-informed experience at our dealership. Whether you have questions about our inventory, financing options, or service center, we're ready to fill you in.
We've pulled together some of the most frequently asked questions below with brief answer to each one. This is a great place to get to know our dealership and what we have to offer!
Questions About Our Service Center
What Kinds of Services Can I Get at Northtown Kia?
Northtown Kia offers all sorts of services. Our team specializes in routine maintenance -- the scheduled services that help keep your car running well. Common appointments include oil changes, brake inspections, tire rotations, fluid services, battery installations, wheel alignments, and more.
How is The Northtown Kia Service Center Different from Other Local Auto Shops? 
We are a certified Kia service center that specifically equipped and staff to take care of Kia models. Our technicians have gone through hours of in-depth training with Kia models and systems to ensure that they're ready to provide the highest level of care possible. Plus, we also use OEM Kia parts so that you can feel confident in your car's durability and performance.
How Can I Save Money on Maintenance?
Northtown Kia offers service specials that can help you save money. Before you schedule your next appointment, check the specials page to make sure you're getting the best price available. We're constantly updating these offers, so come back and see new ways to save!
Questions About Our Inventory
Why Buy a New Kia?
Buying a new Kia means buying a vehicle that's designed with quality, comfort, and practicality in mind. Whether you choose a practical compact car or a full-size family-hauler, these models are aimed at your long-term satisfaction. Here at Northtown Kia, we'll help you explore the full model lineup and choose a vehicle that fits your taste and driving habits perfectly.
Why Buy a Pre-Owned Vehicle?
Used cars
have value and benefits to consider all their own. For one, they're often a more affordable option than buying new. If the model you want is just out of reach, a low-mileage used option may bring it within your price range. Shopping for used cars can also expand the selection available, giving you access to a broader variety of makes and models. 
How Can I Schedule a Test Drive?
We make it easy to schedule test drives at our dealership. If you're shopping online, you can schedule a test drive from individual listings. Select the "Drive" option to send a test drive request with your personal contact information and preferred date. We'll follow up to confirm your appointment and have the vehicle of interest ready to drive when the day comes. You can also feel free to call us on the phone to request a test drive at any time. 
Questions About Our Finance Center
How Can I Apply for a Lease or Auto Loan?
You don't have to be present at our dealership to submit a finance application. Instead, we've made the process available online. Doing so helps our customers kick start the financing process when they're ready to move forward and save time on paperwork later on in the process. Simply navigate to our finance application page and follow the directions. The form will ask for information about your employment, credit history, vehicle of interest, and more. Once you have completed the form, you can press submit and send it off to our finance team. They'll take care of it from there!
Does Northtown Kia Take Trade-In Vehicles
Northtown Kia is happy to accept trade-in vehicles. We understand that trade-in deals can help improve affordability for many customers, and we're eager to make sure they're getting the best deal possible. Plus, we'll be able to add yet another quality vehicle to our used car inventory. If you have a vehicle that you're interested in trading in, bring it in for an estimate!
Other Common Questions
Where is Northtown Kia?
Northtown Kia is located in Amhurst, NY on the north end of the Buffalo, NY area. We happily serve drivers from all over Buffalo and the rest of upstate New York, so come by and say hi. You can find us just off of I-290 on NY-324. 
How Can I Contact a Staff Member?
The easiest way to contact one of our staff members is to call during business hours. We have team members ready to answer and direct your inquiry to the appropriate department. If you can't call during business hours, you can also send us a message online. Finally, we welcome you to visit us in person and start a conversation.
hours
Monday

9:00 AM - 7:00 PM

Tuesday

9:00 AM - 7:00 PM

Wednesday

9:00 AM - 7:00 PM

Thursday

9:00 AM - 7:00 PM

Friday

9:00 AM - 7:00 PM

Saturday

9:00 AM - 5:00 PM

Sunday

Closed
Contact Us

---
* Indicates a required field